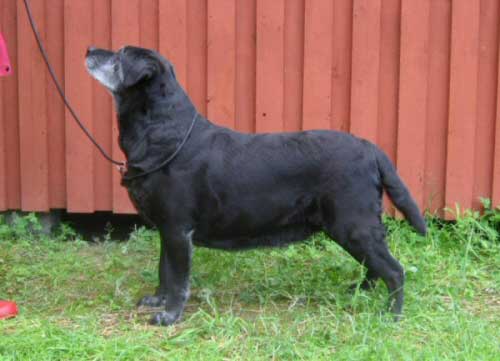 Hertta 10 v/y, kuva/photo © Merja Kiuttu
In Memoriam
"Hertta"
(NL CH NORDW-99 NLV CW-99 Trendmaker's Tycoon - Trendmaker's Make Your Move)

27.5.1998 - 19.8.2010

Kasvattaja/breeder Anu Honkapirtti, Hirvas
Omistaja/owner kennel Mysis, Oulu
Musta narttu / Black female (BbEe, kantaa keltaista ja ruskeaa)
A-A lonkat / hips
0-0 kyynärnivelet / elbows
Terveet silmät / Eyes clear (10.03.2004)
Normaali purenta / Correct bite
Näyttelyistä:
FIN MVA
SE MVA(n)
1 x BIS-veteraani-2, 1 x BIS-pentu-2
1 x ROP, 2 x ROP-veteraani, 1 x ROP-pentu
1 x VSP, 1 x VSP-veteraani
3 x SERT (Henrik Lövgren, Eeva Rautala, Paavo Mattila)
1 x CERT Ruotsista
8 x PN-luokan sijoitus, joista 2 x veteraani-ikäisenä
Labradorinnoutajakerhon Puppy & Veteran Show, veteraaniluokan 4. sija
Labradorinnoutajakerhon Club Show, erikoisveteraaniluokan 2. sija
Koetulos:
Noutajien taipumuskoe suoritettu hyväksytysti, NOU1 (Tapio Sihvonen)
Merits:
Finnish Champion
Swedish Show Champion
1 x BIS-VET-2nd, 1 x BIS-Puppy-2nd
1 x BOB, 2 x BOB-veteran, 1 x BOB-puppy
1 x BOS, 1 x BOS-veteran
3 x CAC's from Finland, 1 x CAC from Sweden
Finnish Labrador Club's Puppy & Veteran Show, Veteran Class 4th
Finnish Labrador Club's Club Show, Special Veteran Class 2nd
Qualified for the retriever field tests
International Working Class Certificate (WCC)
Muuta tietoa / other information:
Hertta on Mysis H-, Mysis I- ja Mysis K-pentueiden emä ja sillä on yksi pentue Mallorn's kennelissä. Hertan Mysis-jälkeläisissä on useita SERT- ja CACIB-voittajia, neljä Suomen muotovaliota, yksi Ruotsin muotovalio (näyttelytuloksilla) ja yksi Eestin veteraani-muotovalio. Hertta oli kaunis, älykäs, erittäin nopeaoppinen, kuuliainen koira ja erinomainen metsästysnoutaja. Se oli myös erinomainen emä ja on periyttänyt kaikkia näitä hyviä ominaisuuksiaan. Se eli pitkän ja hyvin terveen elämän.


Hertta is dam of three Mysis litters, H, I, and K. She has produced several CAC- and CACIB-winners, Finnish Champions, Swedish Show Champion and Estonian Veteran Champion. She had brain and beauty. She was a good gundog, too. She lived a long and very healthy life.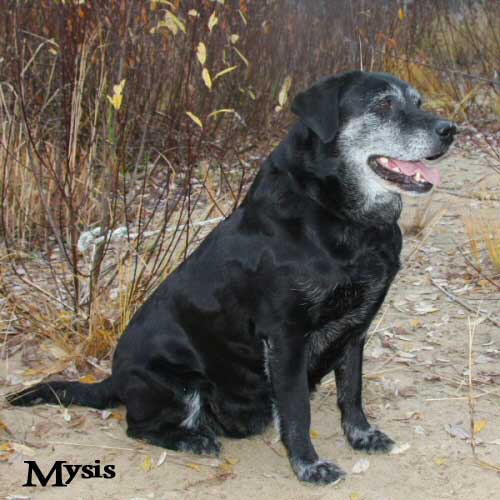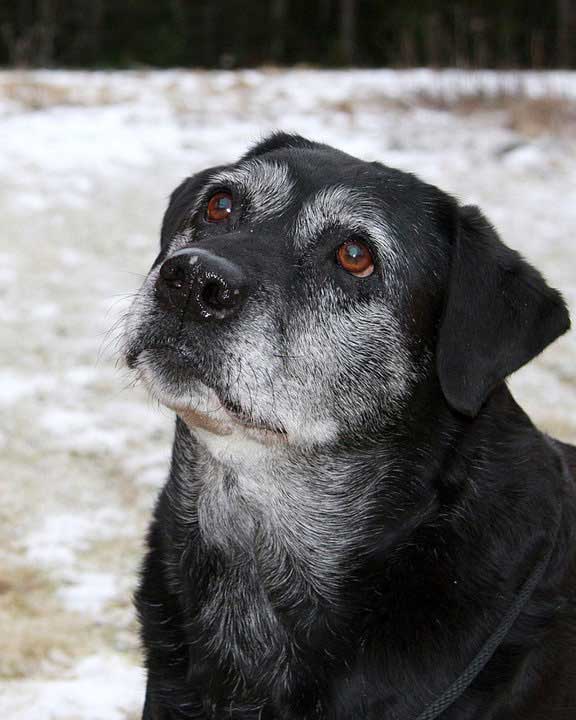 11 v/y, kuva/photo © Sauli Keränen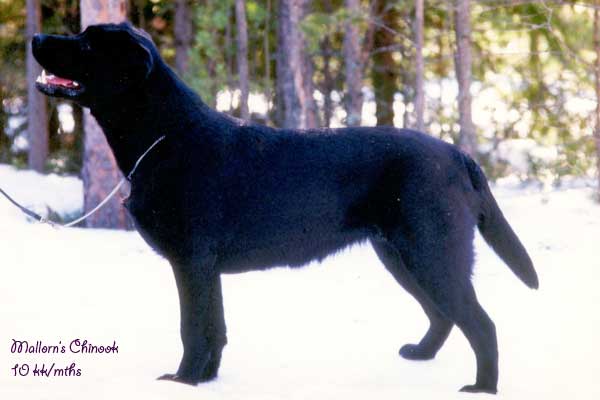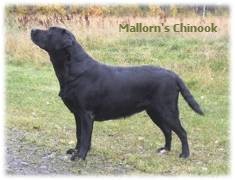 V/L: 10 kk/m, kuva/photo © Jaana Leppiaho, O/R: 2 v/y, kuva/photo © Anu Honkapirtti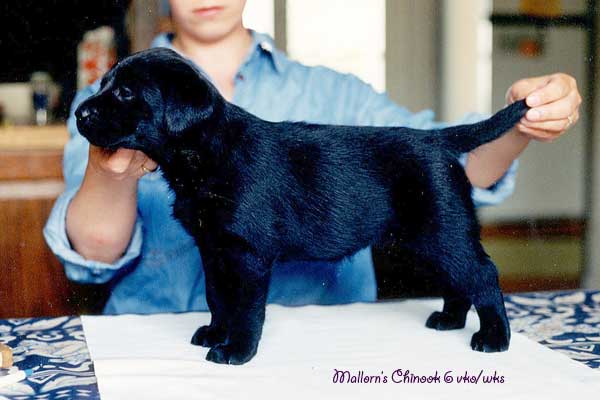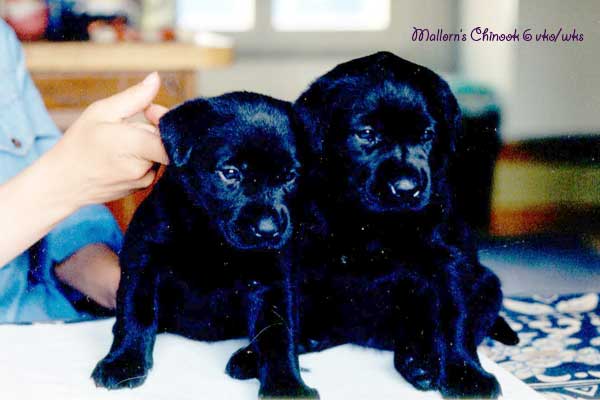 6 vko/wk, istumakuvassa oikealla/puppies sitting Hertta on right, kuvat/photos © mysiskennel
Sukutaulu/pedigree
NL CH NORDW-99 NLV CW-99 TRENDMAKER'S TYCOON

kuva/photo

©

Anu Honkapirtti
INT SE FIN & DK CH Trendmaker's Mugwump
Beechcroft's Royal Standard
Guideline's Manuscript
Trendmaker's Traffic Jam
Smart Fellow's Order From New York
Blondella Balanced Shades
TRENDMAKER'S MAKE YOUR MOVE

kuva/photo

©

Anu Honkapirtti
Newinn Marty Robbins
Lougin Lancer
Beltarn Black Magic of Newinn
Trendmaker's Talk About Class
Wishwood Shuttle
Blondella Busy Lizzy