In Memoriam
"Selma"
(NL CH NORDW-99 NLV CW-99 Trendmaker's Tycoon - Trendmaker's Magica De Hex)

1.5.2007-17.7.2017

Kasvattaja/breeder Pamela Svensson, Ruotsi
Omistaja/owner kennel Mysis, Oulu
Musta narttu (dominantti musta) / Black female (BBEE, dominantti musta)
B/B lonkat / hips
0/0 kyynärät / elbows
Silmät OK / eyes checked (30.3.2014)


prcd-PRA normaali / Normal
EIC normaali / Normal
HNPK normaali / Normal
Turkin pituus normaali, lyhytkarvainen / Coat length normal, short hair (does not carry long coat gene)


Normaali purenta, ei hammaspuutoksia / Correct bite, full dentition
Näyttelyissä:
RYP-2 (FCI 7-8)
ROP, VSP
3 x SERT (Connie Svane Petersen, Paula Heikkinen-Lehkonen, Juta Haranen)
2 x VASERT
VASERT Ruotsista
2 x PN-1, 1 x PN-2, 4 x PN-3
Show Merits:
Group 2nd in combined FCI 7/8
BOB, BOS
3 x CAC's, 2 x ResCAC's
ResCAC in Sweden
2 x BB-1, 1 x BB-2, 4 x BB-3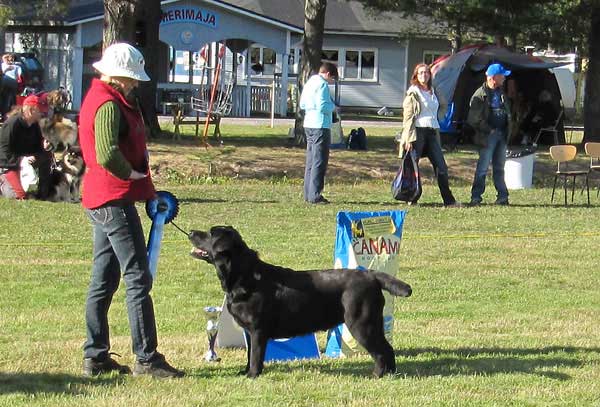 Yppäri 25.8.2012, ROP/BOB tuomari/judge Juta Haranen, RYP-2/BIG-2, tuomari/judge Marja Talvitie, kuvat/photos © Merja Kiuttu
Muuta tietoa / More information:
Selman perhe kuvattuna syyskuussa 2014 / Selma's family, September 2014



vasemmalta / from left: Elsa (M Viborg), Selma, Vivi (M Zahara) & Vanja (Mallorn's Madeleine), kuva/photo © mysiskennel
Selma on kaksoisastutetun Mysis X/Y-pentueen sekä Mysis F-pentueen emä. Selmalla on pentueita myös Mallorn's kennelissä. Näistä FI MVA & SE MVA(n) Mallorn's Madeleine vaikuttaa Wildsunny kennelissä ja on ollut siitoslainassa Mysis kennelissä. Se on Mysis V -pentueen emä. / Selma is dam of doublemated Mysis X/Y-litter and Mysis F-litter. She have two Mallorn's litters, too. Selma's daughter FI CH & SE SH CH Mallorn's Madeleine is living in Wildsunny kennel and is dam of Mysis V -litter.
Kuvia / photos © mysiskennel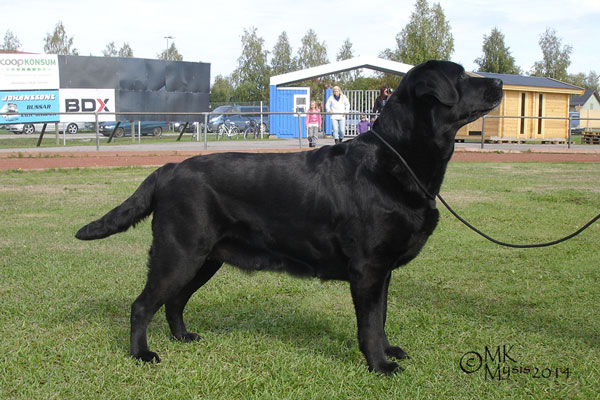 2014, 7 v/y, kuva/photo © Merja Kiuttu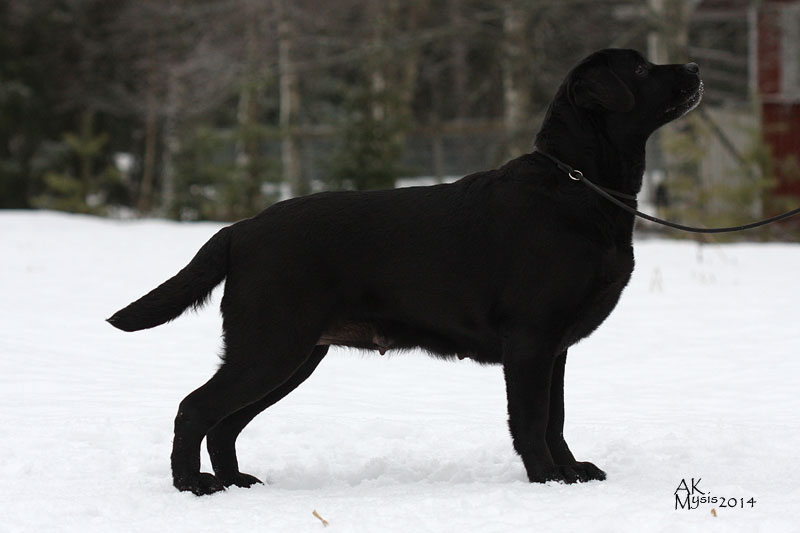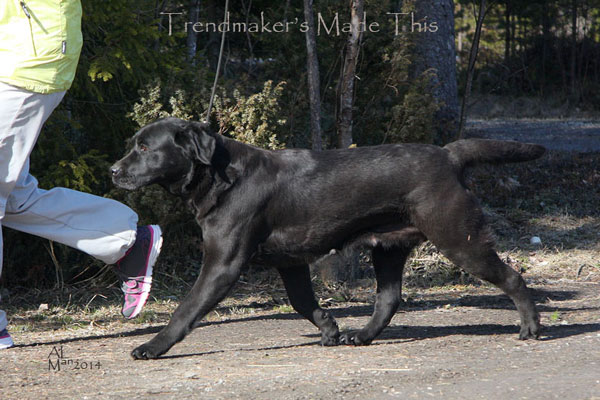 2014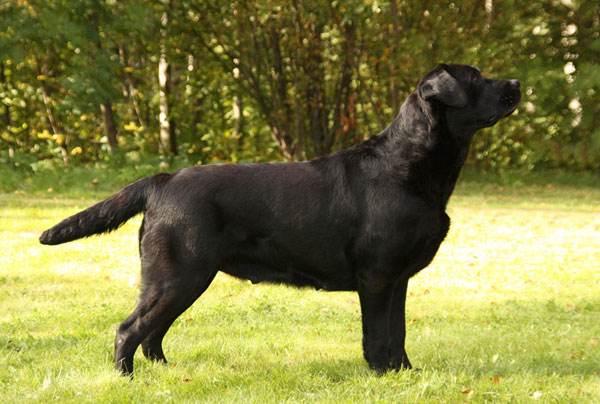 2012, kuva/photo © Eva Vilamo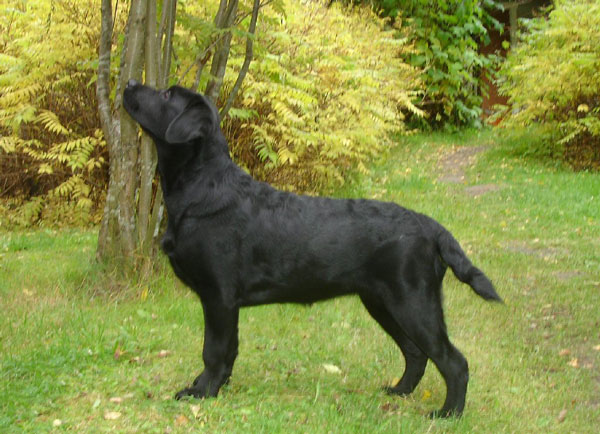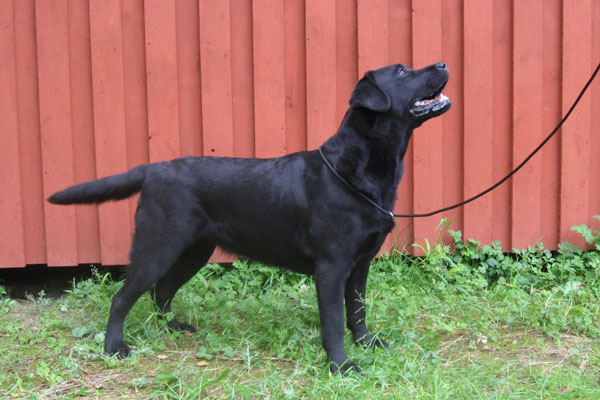 V/L: 2007, 4 kk/mths, O/R: 2008, 1 v/y, kuva/photo © Merja Kiuttu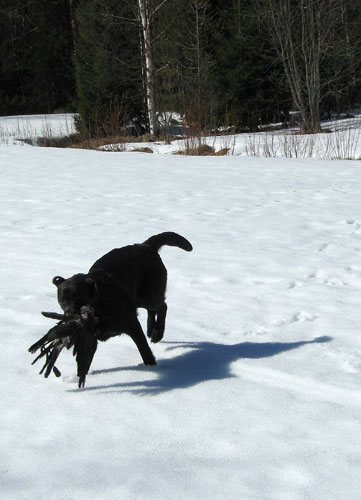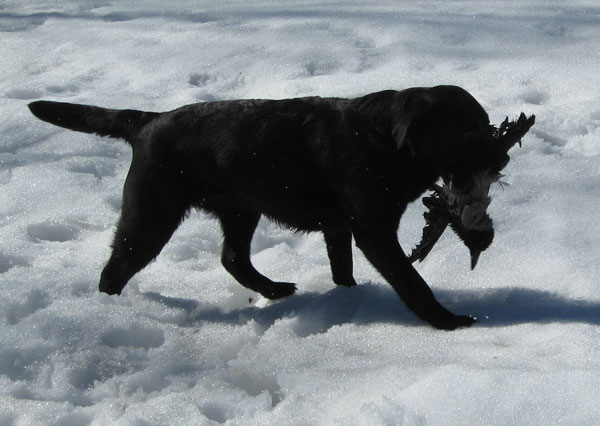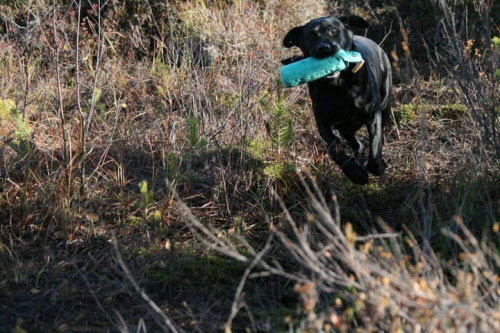 kuva Selmasta dummy suussa / Photo Selma with dummy © Janne Mustonen
Sukutaulu/pedigree