"Elsa"
(FI MVA Devonshires London Edition - FI MVA SE MVA(n) Mallorn's Madeleine)
s. 9.7.2011 d.o.b
Elsa asuu Saksassa / Elsa lives in Germany
Musta narttu / black female (BBEe, kantaa keltaista, ei ruskeaa)
AA lonkat / hips
00 kyynärnivelet / elbows
silmät OK / eyes checked (27.11.2016)


prcd-PRA normaali sukutaulun perusteella / Normal by pedigree
EIC normaali sukutaulun perusteella / Normal by pedigree
HNPK normaali / Normal
CNM normaali / Normal
SD2 normaali / Normal
Turkin pituus normaali, lyhytkarvainen / Coat length normal, short hair (does not carry long coat gene)
Diluutio normaali / Dilution normal


Normaali purenta / Correct bite
Luonteeltaan miellyttämisenhaluinen, aina iloinen, vauhdikas ja työhaluinen narttu / Lovely temperament, nice working capacity
Näyttelyistä:
1 x VASERT
PN-2, 2 x PN-3
ResCAC Saksassa
Kokeesta:
Hyväksytty tulos noutajien taipumuskokeessa, NOU1
Merits:
1 x ResCAC
BB 2nd, 2 x BB 3rd
ResCAC in Germany
Qualified for the retriever field tests
International Working Class Certificate (WCC)
Muuta tietoa / More information:
Elsa on Mysis Z- ja etsivät-pentueiden emä. Elsan molemmissa Suomessa kasvatetuissa pentueissa on erittäin työskentelyhaluisia ja näyttelyissä korkeasti palkittuja jälkeläisiä. Elsalla on myös A-pentue Saksilainen-kennelissä Saksassa. / Dam to Mysis Z-litter and detectives & inspectors-litter. Elsa has produced in Finland quality show labradors with high working ability. Elsa is dam to Saksilainen A-litter in Germany.
Kuvia / photos: © mysiskennel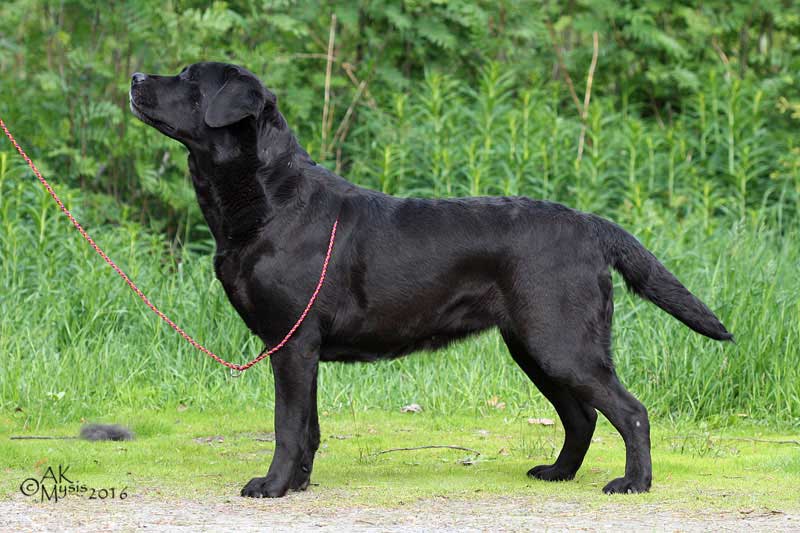 liki 5v / near 5y, kuva/photo © Aarne Keränen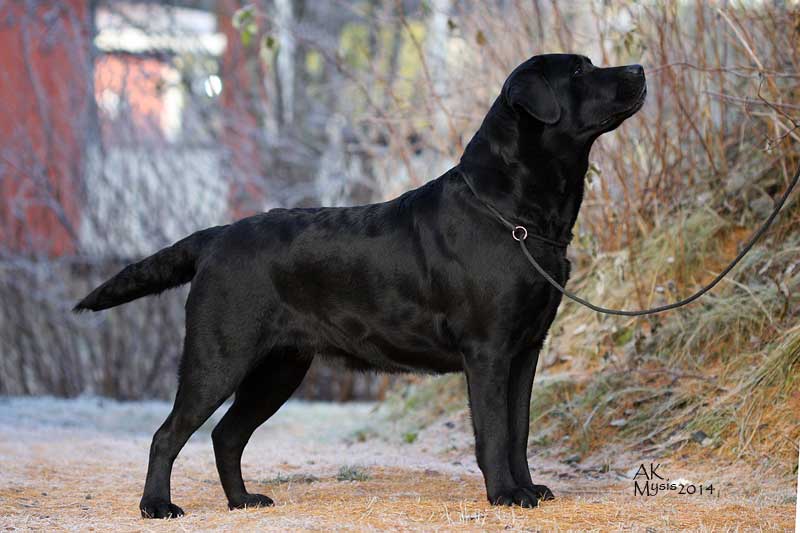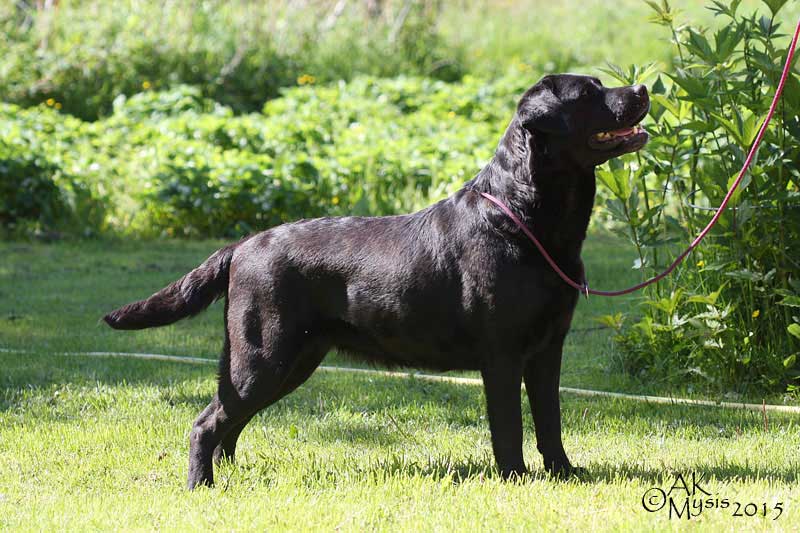 V/L: 3 v/y, O/R: liki 4v / near 4y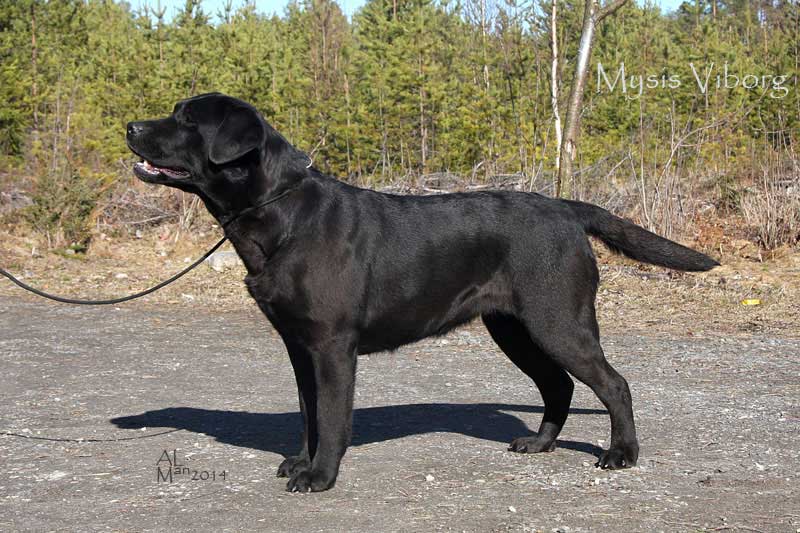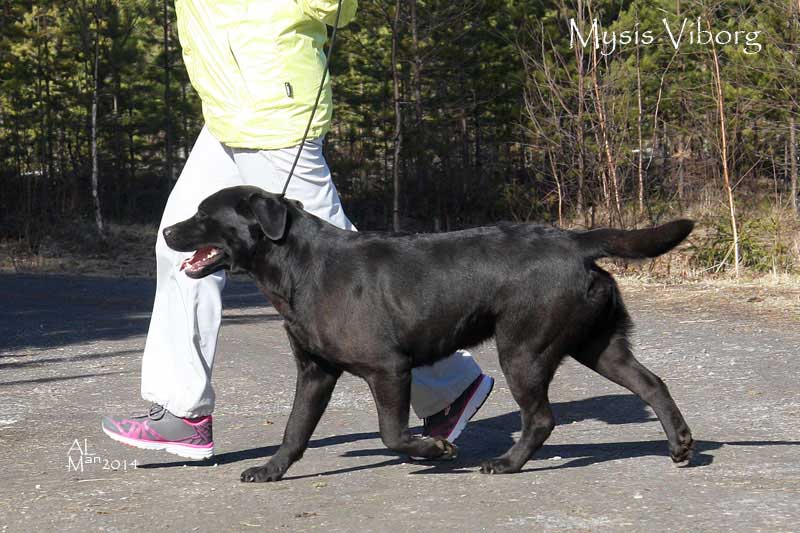 2,5 v/y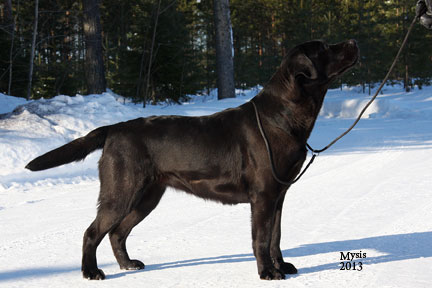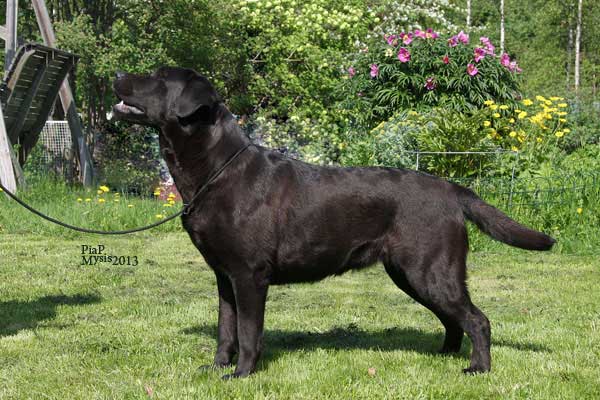 V/L: 1,5 v/y, O/R: 2 v/y, kuva/photo © Pia Poikajärvi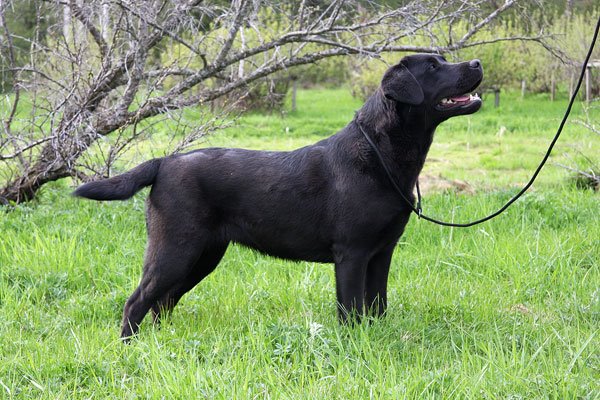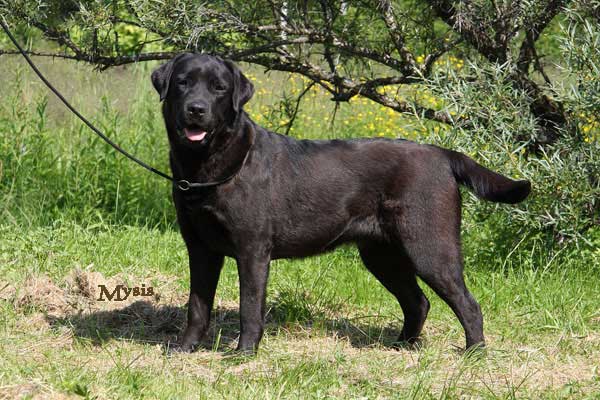 10, 12 kk/mths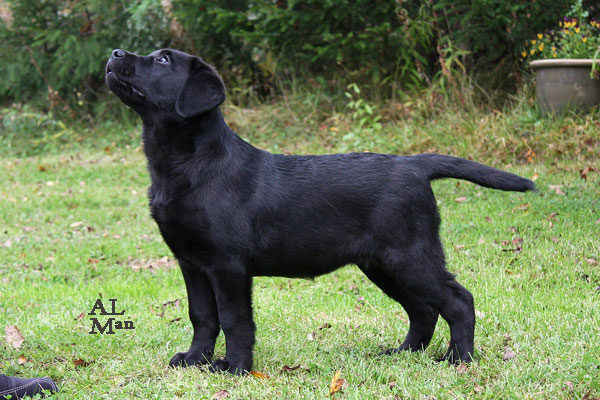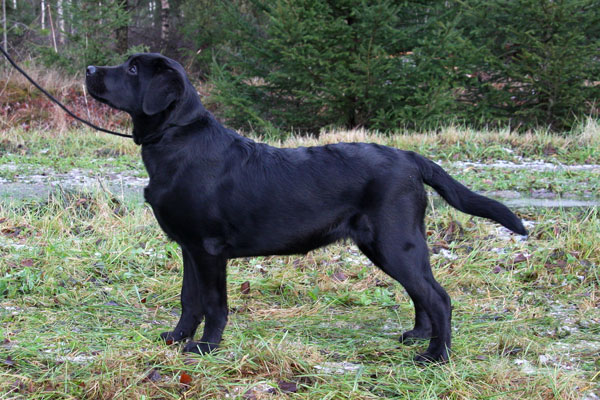 11 vko/wk, 4 kk/m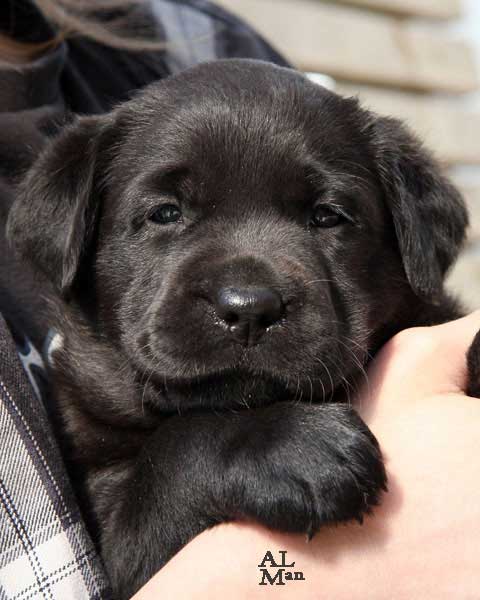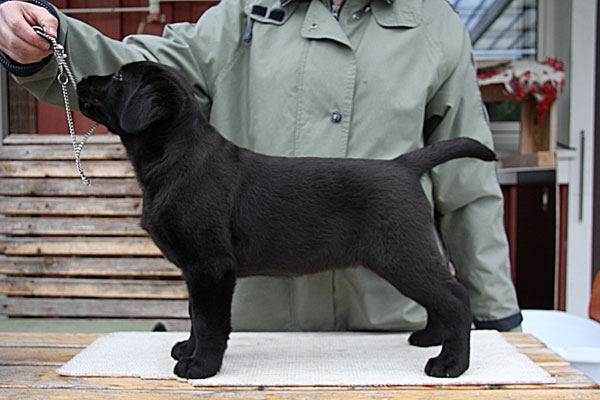 7, 8 vko/wk
Sukutaulu/pedigree